"Unlocking the true potential of individuals and organizations is at the heart of everything we do at ANC. Together, let's unleash limitless possibilities and achieve remarkable success."
Founder & CEO ANC Global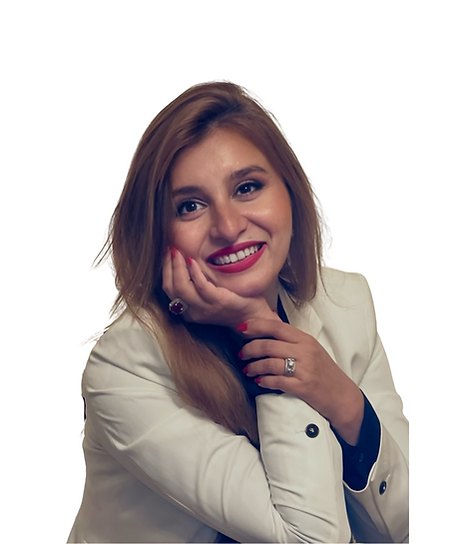 Asmara Nomani is a Senior Global Human Resources Leader and Key Opinion Leader with 24+ years of International corporate career, currently serving as the CEO of Asmara Nomani Consultancy (ANC). She has held global leadership positions at The Coca-Cola Company, including Region Human Resources Director, Eurasia and Middle East Operating Unit, Talent Lead Eurasia and Middle East, and Global Co-chair for CWIS; Coca-Cola Women in STEM. Asmara has vast experience in industries such as FMCG, Information Technology, the Banking Industry, Academia and the Oil and Gas sector across the Middle East, Central Asia and parts of Europe.
Asmara is a multifaceted professional with a wide range of skill sets that include Diversity, Equity and Inclusion Strategy (DE&I), Leadership and Capability Development, Talent Management, Succession Planning, Recruitment and Staffing, Performance Management, Employee Relations, Compensation and Benefits Administration, Organizational Development and Change Management, and Employee Engagement and Culture. She holds a double Master; a Master of Business Administration MBA & Master of Science M.S. (leading PhD), focusing on Business & Managerial Economics.
As a psychologist, Asmara is passionate about mental health and wellness for employees and is an ICF Executive Global Leadership Coach. She is also a certified Hogan Coach, a PMP practitioner; bringing a wealth of knowledge and experience to her clients.
As a passionate and driven Global HR Leader, Asmara is dedicated to empowering organizations to achieve their full potential through strategic human resources management and calls for action. She has been recognized for her thought leadership in the industry as a key opinion leader, and corporate woman power voice. She continues to be invited to speak at several international forums. She takes pride in her ability to lead diverse teams and has a proven track record of delivering exceptional results and won several international awards. In addition to her professional achievements, Asmara is committed to promoting diversity and inclusion, advocates for women and minatory group rights in the workplace and also continues to be associated with Coca-Cola Women in STEM as a Global Leader
Asmara's extensive experience and expertise make her a sought-after Key Opinion Leader in the industry. Her vision for revolutionizing the HR industry with innovative solutions and exceptional quality of service is reflected in ANC's mission of partnering with organizations to provide outstanding HR services and support.
Maximize your company's potential with our expert HR Consultancy services. Connect with us today for personalized solutions tailored to your unique needs.